Our Menu
*Due to COVID-19 and supply chain menu items and price could subject to change.
Always fresh and carefully cooked to the highest standards, our meals were designed to take your dining experience to a whole new level. For more than 27 years, we've offered hand-cut steaks, custom sauces, and the freshest ingredients to our customers, and we don't intend to stop anytime soon. We create everything to meet your dietary needs. Gluten-free? Vegan? Just let us know! We are a seasonal kitchen and we provide a wide variety of accommodating menu items, or we can customize a dish to fit your needs.
From salad to seafood, steaks to pasta, and a little dessert to finish it off, our menu has something for everyone. If you're in Rawlins for the night or live down the street, stop by tonight for a prime steakhouse experience. We'll see you soon!
Chicken Dumpling  - $8
Choice of Steamed or Fried
Spinach and Artichoke Dip  - $9
Thai Shrimp  - $10
Grilled shrimp and pineapple marinated in a spicy sauce and grilled to perfection (4)
Cocktail Shrimp (5)  - $12
Fried Calamari  - $12
Calamari lightly dusted with cayenne flour, fried golden brown and served with marinara and spicy mayo
Bread Basket (4)  - $4
Served with our House Olive Oil
Classic Chicken Caesar Salad - $20
Oriental Chicken Salad - $18
Served with our house sesame honey ginger dressing and crisp wontons
Mediterranean Tender Beef Salad* - $26
Grilled beef steak on a bed of romaine, baby greens, feta cheese, and olives; topped with our house raspberry vinaigrette
Shrimp with strawberries, cranberries and walnut - $24
Classic Steak Cheeseburger - $18
with cheddar cheese, red onion, tomatoes and lettuce
Mushroom & Swiss Steak Cheeseburger - $20
Served with sauteed mushrooms and onions
Blue Cheese Steak Cheeseburger - $20
BBQ Cajun Steak Cheeseburger - $20
Entrées
Prime UDSA Certified Angus
All of our Entrées Include your Choice of Soup or Salad and One Side: Garlic mashed potatoes, Rosemary potatoes, French fries or vegetable of the day.
Ribeye Steak or Blackened Cajun Ribeye  (12 oz) - $39
Handcut ribeye steak with choice of regular or marinated in delicious Cajun spices.
BBQ Cajun Ribeye Steak - $45
Ribeye steak that has been marinated in a delicious blend of Cajun spices, flame-broiled to perfection and topped with shrimp in our Cajun BBQ sauce.
Filet w/Bleu Cheese - $54
Topped Blue Cheese with our signature demi-glace sauce and served with garlic mashed potatoes
Beef Medallions - $34
Tender beef with red wine demi-glace served with garlic mashed potatoes
Steak Diane - $36
10oz sirloin steak covered with black peppercorns and mushroom wine sauce topped with provolone cheese served with garlic mashed potatoes
Lobster Ravioli  - $26
Choice of Alfredo or Baton Rouge sauce
Three Cheese Spinach Ravioli  - $20
Choice of marinara, Alfredo sauce, or Baton Rouge sauce
Chicken Fettuccine  - $20
Chicken sautéed in garlic and herbs, tossed with creamy parmesan and romano cheese. Choice of Alfredo sauce or Baton Rouge sauce
Seafood Fettuccine  - $24
Shrimp, salmon, and crabmeat sautéed in our made-from-scratch Alfredo or Baton Rouge sauce
Clams Linguine  - $24
With herb and garlic white wine sauce
Pan Seared Salmon - $26
Choice of creamy lemon butter or blackened
Halibut Beurre Blanc - $30
with strawberries, mango and avocado
Cuisine from the Far East
Singapore Blackened Beef - $34
Onion, bell pepper and black pepper with honey ginger soy served with rice
Spicy Beef with Snow Peas - $26
Tender sliced beef with hot chili peppers, snow peas, mushrooms, onions and our homemade stir sauce served with steamed rice
Seasonal Desserts
Ice Cream
Add ice cream to any dessert
(Click the images below to enlarge!)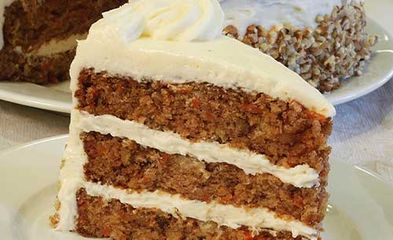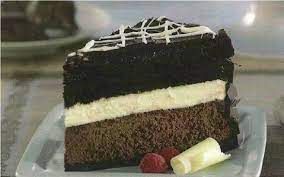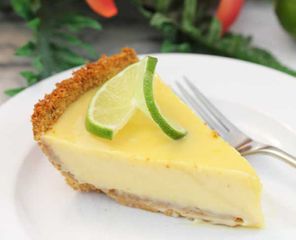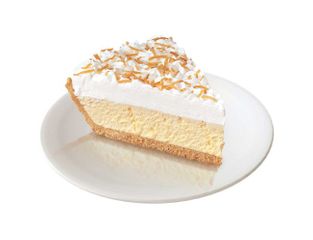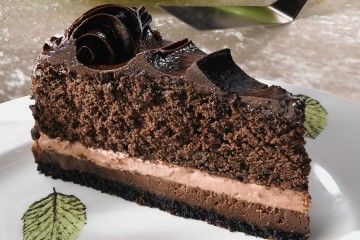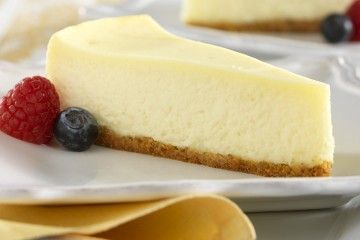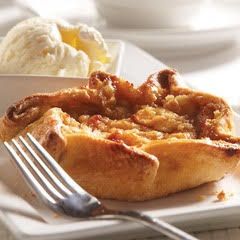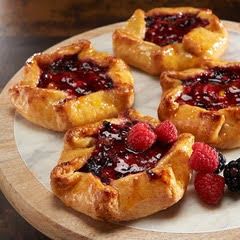 Hot Herbal Tea Selection  - $4
Soft Drinks  - $4
Pepsi | Diet Pepsi | Root Beer | 7-Up | Mt. Dew | Milk | Juice
Champagne
Korbel Brut
Chloe Prosecco
Piper Sonoma Brut
Roederer Estate Anderson Valley Brut
Pinot Noir
Clos du Bois North Coast
Chateau St. Jean California
Fleur de California Carneros
Kendall Jackson California Vintners Reserve
Chardonnay
Woodbridge by R. Mondavi Chardonnay
Bonterra Vineyards Organic Chardonnay
Chateau St. Jean California Chardonnay
Kendall Jackson California Vintners Reserve Chardonnay
Sonoma-Cutrer Russian River Ranches Chardonnay
Cabernet Sauvignon
Clos du Bois North Coast
Chateau St. Jean California
Francis Coppola Diamond Collection
Hess Select California
Kendall Jackson Vintners Reserve
Robert Mondavi Napa valley
White Wine
Sutter Home Moscato – pink
Woodbridge by R. Mondavi White Zinfandel
Mirassou Moscato – white
Fetzer Shaly Loam Gewürztraminer
Clos du Bois California Pinot Grigio
Robert Mondavi Private Selection Pinot Grigio
Kendall Jackson California Vintners Reserve Sauvignon Blanc
William Hill Estate North Coast Sauvignon Blanc
Kendall Jackson California Vintners Reserve Zinfandel
King Estate Oregon Signature Collection Pinot Grigio
Silverado Sauvignon Blanc
Domestic & Imported Beer
Budweiser, Bud Light, Coors, Coors Light, Miller Light, O'Doul's
Samuel Adams, Heineken, Corona
Hard Liquors and Mixed Drinks
All hard liquors and mixed drinks start at
House Wine by the Glass
White Zinfandel (Peter Vella)
Merlot (Delicato)
Cabernet Sauvignon (Delicato)
Chardonnay (Delicato)
Pinot Noir (Delicato)
Merlot
Robert Mondavi Private Selection
Clos du Bois North Coast
Francis Coppola Diamond Collection
Kendall Jackson Vintners California Reserve
Cork-fee $20 (limitation of 1 bottle)
Chicken Tenders w/ French Fries - $8
Grilled Cheese Sandwich w/ French Fries - $8
Linguine w/ Marinara or Alfredo - $8
Consuming raw or under-cooked meats, poultry, or seafood may increase your risk of food-borne illness.
20% gratuity added for parties of 6 or more.
Gratuity added for separate checks.