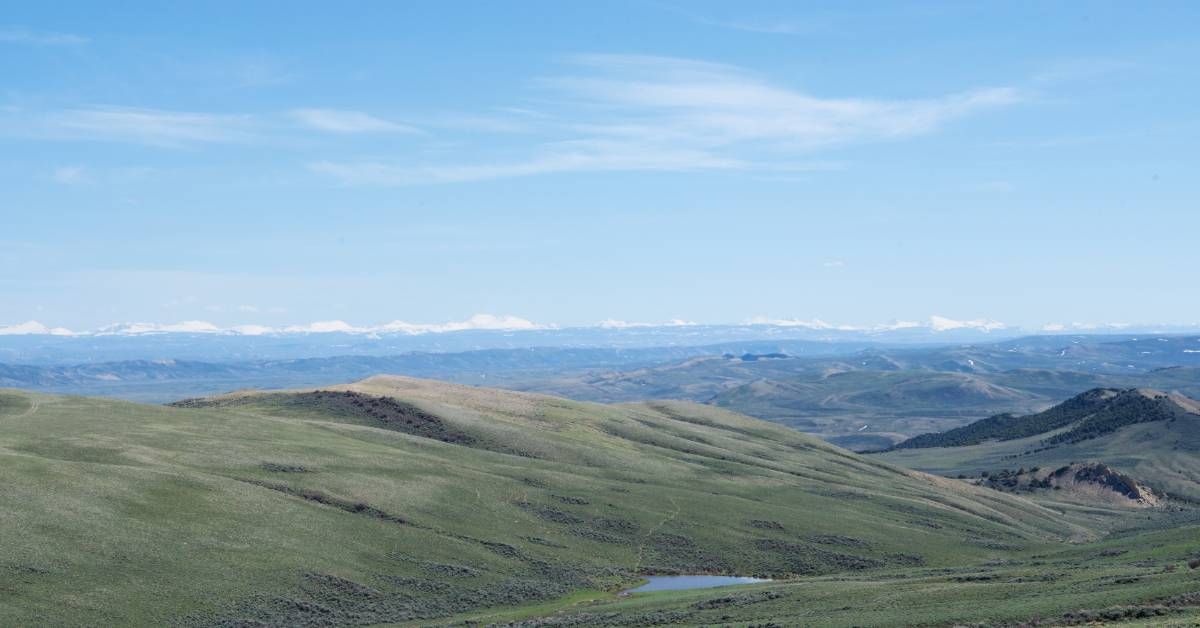 Things To Do Around Rawlins, Wyoming (Before Eating at Aspen House!)
Frontier Fun in Rawlins, Wyoming!
If you've ever driven the stretch of I-80 through southern Wyoming, you've more than likely stopped in Rawlins to fuel up, grab a cup of coffee, and get back on the road. What you may not know is that you're passing up some very exciting and interesting history, as well as one of the best food destinations in the entire state! Aspen House Restaurant, Rawlins' best cozy casual steakhouse and dinner locale, has put together a list of our favorite things to do in and around Rawlins.

There are several Rawlins, Wyoming restaurants, but as far as we know, we're the only one that delivers both high-class eats and can also recommend some frontier fun to enjoy before you come in to dine! Before you join us for steaks, pasta, seafood, and Asian cuisine, hop off the interstate, and enjoy these great activities!
The Wyoming Frontier Prison
Step back in time to the turn of the 20th century, a time when the west was still pretty wild, and outlaws would find themselves locked up at the Wyoming Frontier Prison for their misdeeds. Until the prison was closed in 1981 after 80 years of operation, somewhere around 13,500 inmates went through this penitentiary. Experience the grisly history of the rugged frontier prison system by taking a tour through the prison dungeon, several solitary confinement cells, and even a feature called the "punishment pole," which involved handcuffs and rubber hoses.
Over its history, the prison was witness to 14 executions. Life (and death) was hard in frontier Wyoming, and this peek into the past is a fascinating exploration into our region's history. It wasn't all bad though! Wyoming's Frontier Prison was a national provider of brooms… until inmates burned down the production area in 1917. Eventually, the prison started a program where inmates could manufacture and produce shirts, which doubled the entire state's revenue.
In 1988, having sat abandoned for seven years, it was claimed by a joint powers board, restored as a museum, and is now listed on the National Registry of Historic Places.
Carbon County Museum
There are interesting stories to be found in county museums all across the country, and Carbon County Museum is no exception! This destination provides interesting artifacts and accounts of the colorful past of Carbon county. As an added bonus, admission to this museum is absolutely free! The museum features three exhibit areas, with an additional kids' discovery interactive area dedicated to the mining history of Carbon County. The main gallery space features artifacts like the original Wyoming state flag, an exhibit called "Grace, Grit & Guts: Women of Carbon County," and an outlaw exhibit featuring artifacts from Big Nose George Parrot. There is a smaller gallery space dedicated to military and wartime memorabilia, as well as an attached garage area with large exhibit pieces, like a vintage race car, wagons, and other fascinating items from the area's history. This museum is a great stop for those who are road-weary and want to enjoy something easy on the mind and the wallet.
Saratoga Hot Springs
The nearby town of Saratoga, Wyoming, is home to a well-kept secret of Carbon County by the name of Hobo Hot Springs. Saratoga is known for its hot springs, which have been attracting visitors to the area since the frontier days. These hot springs are naturally heated by underground vents in the earth, resulting in toasty, mineral-rich waters that many people believe have beneficial properties. Another added bonus? This attraction is free to the public as well! The site is open 24 hours a day, seven days a week, and features a bath house, changing facilities, and relaxing water temperatures between 101 and 110 degrees Fahrenheit. This is a great place to stop, catch your breath, and ease your aching muscles in natural hot spring water. All that heat will help to work up an appetite for good eating at Aspen House!
Medicine Bow National Forest
America's national parks are always breathtaking, allowing for scenic drives and exploratory hiking opportunities. Nearby Medicine Bow National Forest can give you the true Wyoming experience, with lots of hiking and biking trails, camping areas, horse riding, hunting and fishing, and winter sports if you're around in the chilly months. The picturesque landscape has been a long-time destination for photography enthusiasts as well, with dramatic vistas and crystal clear rivers. If you're the outdoorsy type, taking a day to enjoy the natural beauty of Medicine Bow National Forest could be just the ticket, followed by a satisfying dinner with us!
At the End of the Day, Settle Down at Aspen House
Rawlins, Wyoming is a quiet town, and for many people, it's just a blur on the highway. We would love it, however, if you'd take the time to enjoy our history, the stories that made us who we are, and enjoy all of the simple pleasures that are offered. When all is said and done, bring your family to Aspen House to finish your day with delicious steaks, succulent seafood, flavorful Asian cuisine, and some of the absolute best seasonal desserts you've ever tasted. We look forward to meeting you, whether you're a resident, or simply passing through! We hope you've enjoyed this list of our favorite activities, and if you need any other ideas, let us know when you stop in for a bite! We're local, and we know all of the hidden treasures of Carbon County.